Onet's commitments
In today's market, a company's performance depends heavily on its concern for the environment in which it operates.
For many years now, our group has been careful to ensure that its activities have a positive impact on the world.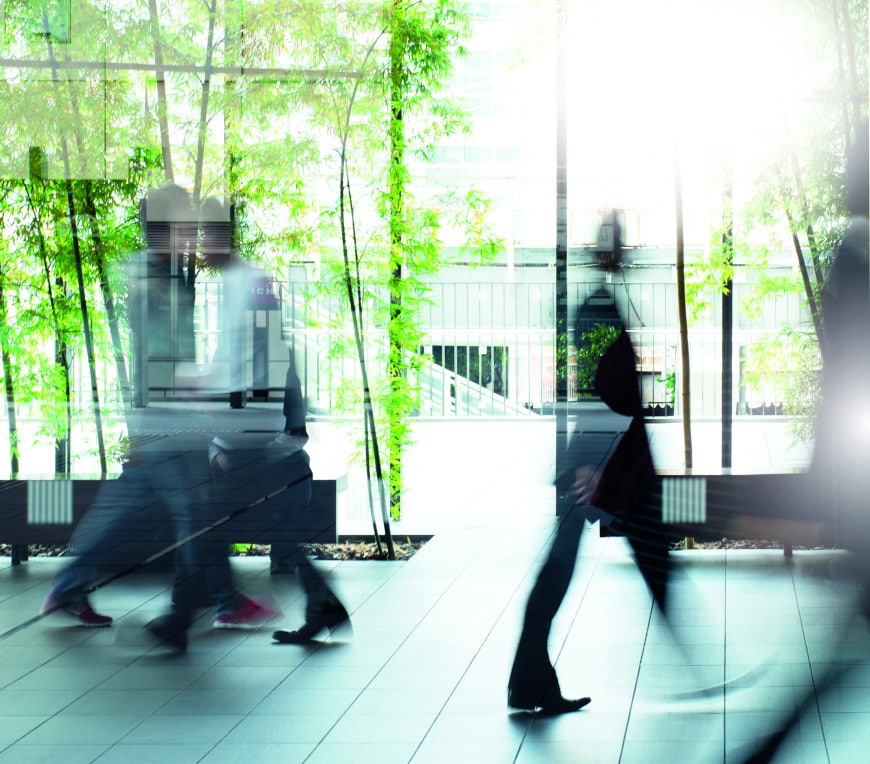 Increasing our social impact
Environmental and human health are key concerns in all of our business activities.
We believe that our company's value lies not only in our economic and financial performance, but also in our social impact and business strategies.
Our group already provides essential services that contribute positively to society as a whole.
But we'd like to become known as an impact company.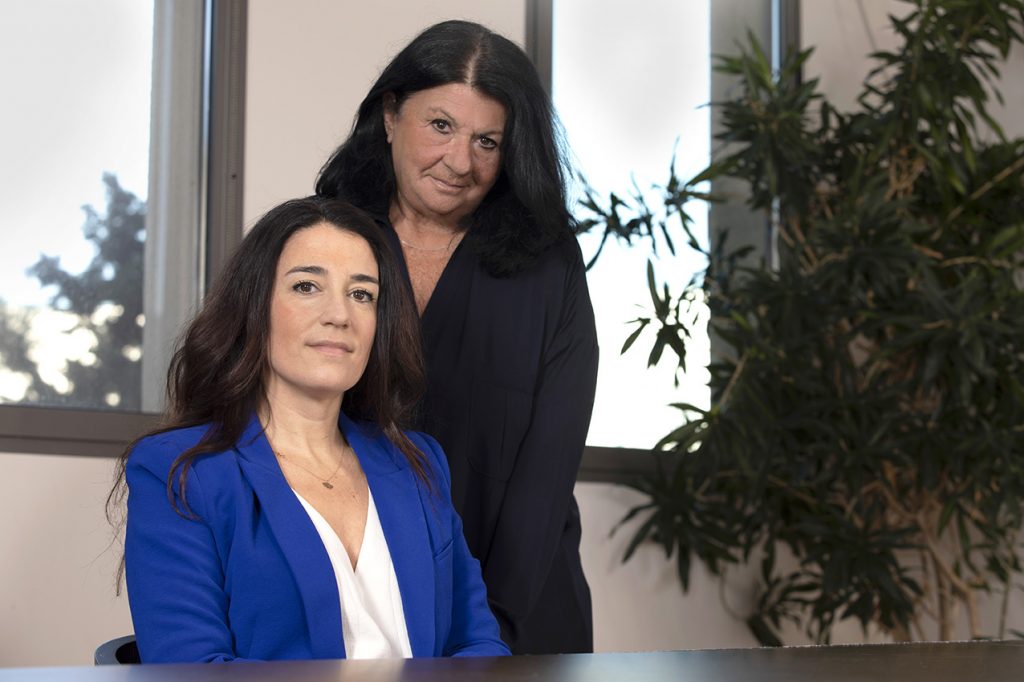 Our goal now is for our group to be recognized for its positive impact. We will achieve this through the collective action of all of our stakeholders: employees, customers and partners.
As our businesses were particularly busy over this last year, their essential nature was put in the spotlight. This unprecedented crisis is changing the way we see how our companies are organized.
It raises the question of the value of work and the place given to those who work in the service of the general interest. The extraordinary rallying of our employees and the collective intelligence we adopted enabled us to free ourselves from constraints and adapt our organization. Our goal now is for our group to be recognized for its positive impact. We will achieve this through the collective action of all of our stakeholders: employees, customers and partners.
This is why we would like to recognize the value of our employees even more. In 2021, we will continue to develop the skills and employability of each of our employees. We will also strengthen our inclusion initiatives, be it for people with disabilities, young people, seniors or through gender equality. It is by becoming exemplary in these areas that we will continue to make a difference in the eyes of our customers.
We will also achieve this goal by reaffirming our support for the ten principles of the United Nations Global Compact, which have been the foundation of Onet's commitment since 2004. This long-standing support enables us to make a concrete contribution to the international action plan for peace, humanity, the planet and prosperity that make up the 17 Sustainable Development Goals (SDGs).

Our vision for the future reaffirms our historical roots as a service company, focused on people.

By constantly increasing our closeness to stakeholders, we will all be stronger together and able to create better environments for all.
Émilie De Lombarès
PRESIDENT OF THE EXECUTIVE BOARD
Our company, through the essential role of the services
it offers, makes a positive contribution to the evolution of
society.
The triple health, economic and social crisis we are experiencing is urging companies to rethink their traditional models. Beyond just existing, it is giving them an additional reason to act to change the world.

Onet, a family company, aware of its social and environmental responsibilities, is multiplying its initiatives to reconcile development and sustainability. In recent months, we have further developed our vision and reaffirmed the principles that structure our actions.

The first principle is financial independence, which gives us the means to achieve our ambitions and allows us to take long-term actions. Next is our sense of service, which has always guided us. The pandemic made us rediscover the value and fragility of human relationships.

It demonstrated that our jobs are both essential and noble.
Maintenance workers, logisticians and security guards are essential for life in society. Lastly is the listening and respect that we show our various stakeholders. Boldness is important too, as it encourages innovation at all levels.

Our company, through the essential role of the services it offers, makes a positive contribution to the evolution of society.
Today, we want Onet to be known as a social impact company. We will use the coming months to evaluate and quantify the positive impact of our contribution to creating a healthier, safer and more reliable world.
Elisabeth Coquet-Reinier
PRESIDENT OF REINIER HOLDING COMPANY
CHAIR OF THE ONET SA SUPERVISORY BOARD
CHAIR OF THE RESPONSIBLE DEVELOPMENT COMMITTEE
We are committed to protecting our teams and developing their potential to improve our social impact and collective performance.
1- Protecting the health and safety of our employees and customers
2- Promoting diversity and inclusion and combining innovation with performance
3- Developing the employment skills of all our employees by expanding our course offering at Onet University
4- Supporting our employees throughout their career
We are committed to creating healthier, safer and more reliable environments.
Environmental commitments
We actively support the Ten Principles of the UN Global Compact

For over 20 years, we have actively supported the principles of the Global Compact as defined by the United Nations with respect to human rights, international labor standards, the environment and anti-corruption measures.
This long-standing support has allowed Onet to contribute concretely to the 17 Sustainable Development Goals, an international plan of action for peace, humanity, the planet and prosperity.
In accordance with the 17th and final Sustainable Development Goal (SDG), Onet has for many years forged effective partnerships for the implementation of its CSR policy, thus contributing to other sustainable development goals at the global, national and local levels.
These partnerships are built on common values and principles, and put people and the planet first. They can be achieved by signing of charters to share these commitments with the greater public.

Contributing to human development in a healthy and safe local environment
The Onet Foundation was created by the group's leaders in 2010 to promote company solidarity and unite employees through a common cause. What is the foundation's role? To show our solidarity in the fight for adequate housing in France through concrete actions and awareness campaigns.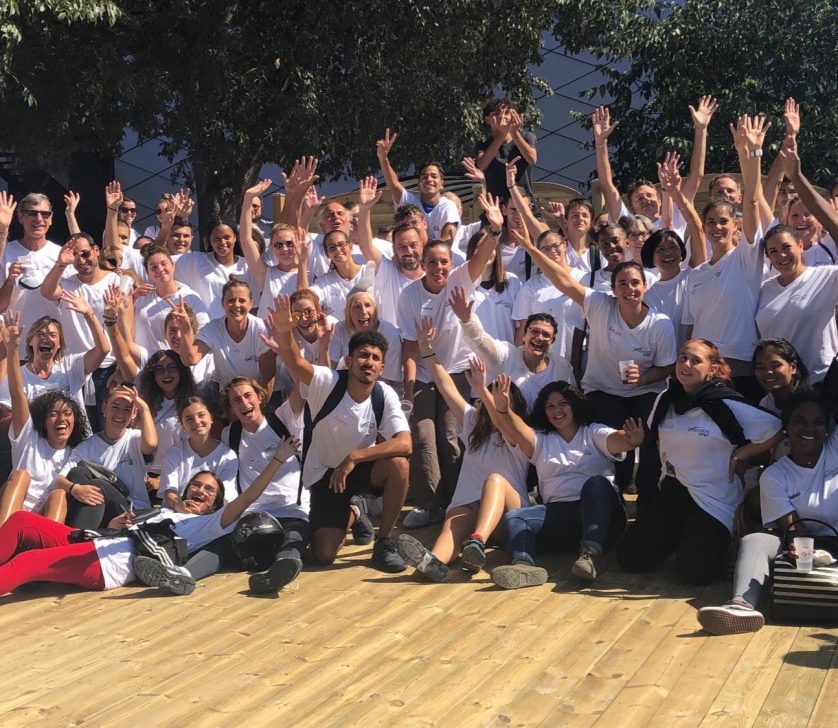 Onet joins forces with French sailor Fabrice Amedeo in his fight to protect the environment
The Onet group has signed a 3-year partnership to support Fabrice Amedeo's project. Working closely with the international scientific community, the French sailor has been navigating the world's oceans in an IMOCA yacht to raise awareness for the environment. Onet's generous funding of the racing boat's on-board sensor has made this mission possible.