Onet's commitments
In today's market, a company's performance depends heavily on its concern for the environment in which it operates.
For many years now, our group has been careful to ensure that its activities have a positive impact on the world.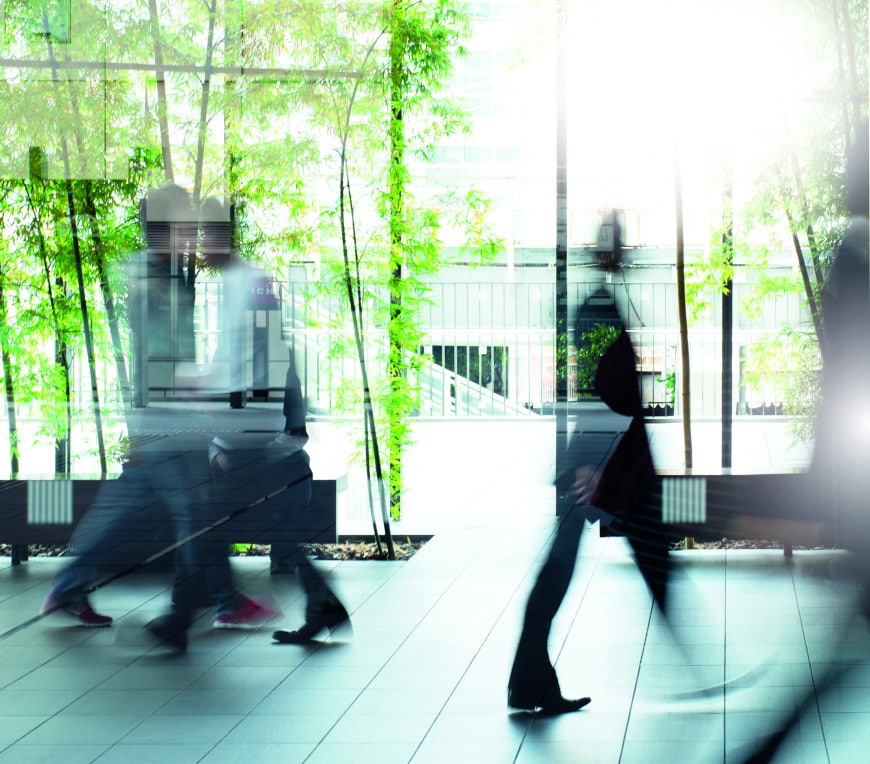 Increasing our social impact
Environmental and human health are key concerns in all of our business activities.
We believe that our company's value lies not only in our economic and financial performance, but also in our social impact and business strategies.
Our group already provides essential services that contribute positively to society as a whole.
But we'd like to become known as an impact company.
Building a more desirable future together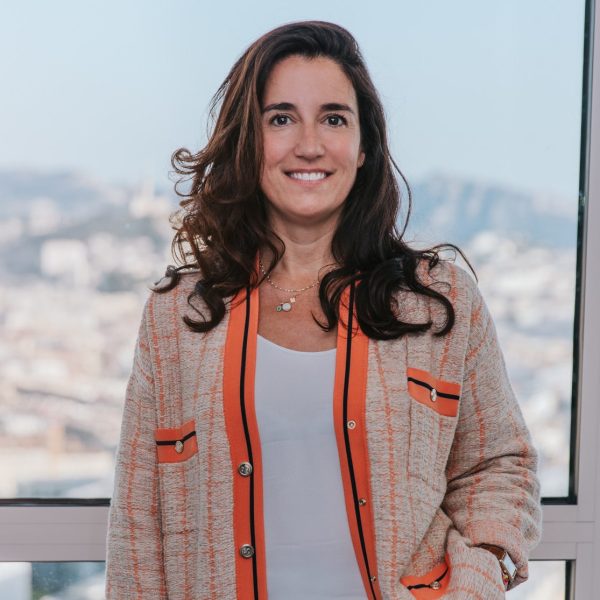 "As early as 2002, Onet embarked on an approach that was not yet known as Corporate Social Responsibility. The company owes this early awareness of social, environmental and regional issues largely to my mother, Elisabeth Coquet-Reinier, to whom I would like to pay tribute. She has played a major role in our company. On her initiative, Onet developed the first program to reduce its impact on the environment: "A present for the future". She then pugnaciously supported the development of the Onet University, which offers our employees training to enhance their skills. Very concerned by the poor housing conditions that affect many people, including among our employees, she created the Onet Foundation, of which she was president.
We will, of course, continue to bring her vision to life by setting ourselves ever more ambitious environmental, social and territorial objectives. In 2023, as part of the new strategic roadmap cycle, Onet will accelerate its energy transition. Last year, our efforts enabled us to switch part of our fleet to electric and hybrid vehicles, as well as to bioethanol in Brazil. We are now launching a sobriety plan targeting our buildings and our digital uses. We're not going it alone on these issues. Onet is a member of the Convention des Entreprises pour le Climat, a movement aimed at aligning business operations with an economy that enables ecosystems to regenerate. To anticipate the challenges of shrinking resources, Onet is also a partner of the Shift Project, a think tank working to free the economy from carbon constraints. We play a decisive role in our own impact, and at the same time we are working to improve our customers' impact through direct intervention at the heart of their processes.
We are also stepping up our actions in favor of inclusion. In addition to our recruitment, awareness-raising and job retention initiatives through our network of inclusion advisors, we are building partnerships to strengthen our regional initiatives and are introducing new inclusion indicators. Onet has also just signed the latest version of the Diversity Charter, renewing its commitment to combating all forms of discrimination in the workplace. And to enable as many employees as possible to develop their skills, we continue to multiply our programs and create new ones within the Onet University. All sales staff are offered a qualifying course, including a CSR module.
On the social front, we can report encouraging results in terms of health and safety prevention. Although our accident rate has fallen sharply over the past five years, Onet now intends to become a leader in this area. For this reason, we will be stepping up the training of our managers in a culture of prevention. Our aim is to further mobilize and influence all our stakeholders on health and safety issues in the workplace.
These actions and commitments demonstrate our support for the ten principles of the United Nations Global Compact and our contribution to the United Nations Sustainable Development Goals (SDGs). Each and every one of us must play a part, at our own level. And ask ourselves, on a daily basis, how we can contribute to building better environments for all."
Emilie de Lombarès

President of the executive board
We are committed to protecting our teams and developing their potential to improve our social impact and collective performance.
1- Protecting the health and safety of our employees and customers
2- Promoting diversity and inclusion and combining innovation with performance
3- Developing the employment skills of all our employees by expanding our course offering at Onet University
4- Supporting our employees throughout their career
We are committed to environmental preservation and protection.
We are committed to creating healthier, safer and more reliable environments.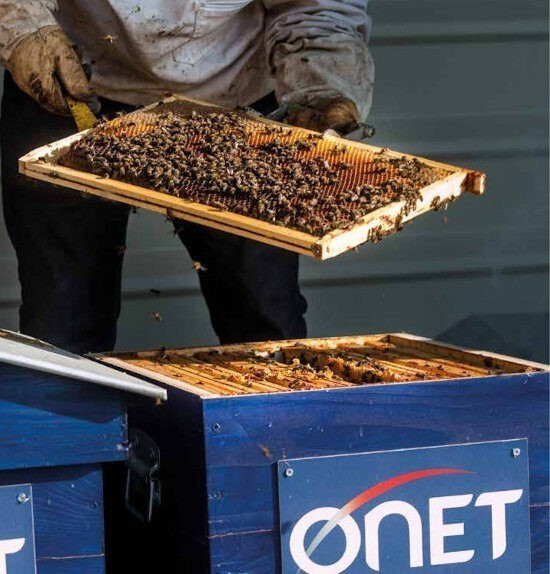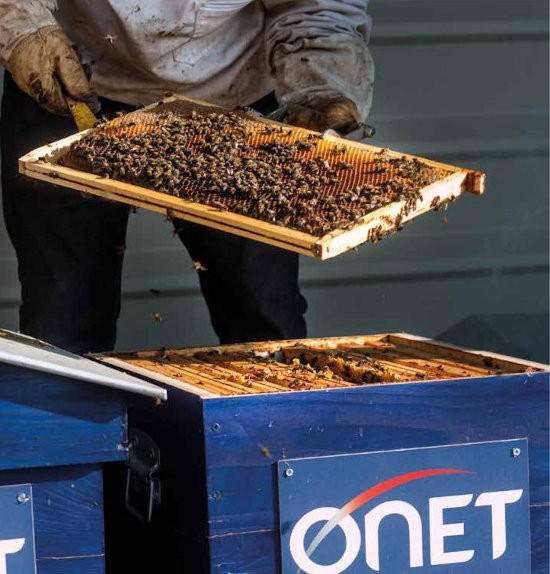 Environmental commitments
We actively support the Ten Principles of the UN Global Compact

For over 20 years, we have actively supported the principles of the Global Compact as defined by the United Nations with respect to human rights, international labor standards, the environment and anti-corruption measures.
This long-standing support has allowed Onet to contribute concretely to the 17 Sustainable Development Goals, an international plan of action for peace, humanity, the planet and prosperity.
In accordance with the 17th and final Sustainable Development Goal (SDG), Onet has for many years forged effective partnerships for the implementation of its CSR policy, thus contributing to other sustainable development goals at the global, national and local levels.
These partnerships are built on common values and principles, and put people and the planet first. They can be achieved by signing of charters to share these commitments with the greater public.


Contributing to human development in a healthy and safe local environment
The Onet Foundation was created by the group's leaders in 2010 to promote company solidarity and unite employees through a common cause. What is the foundation's role? To show our solidarity in the fight for adequate housing in France through concrete actions and awareness campaigns.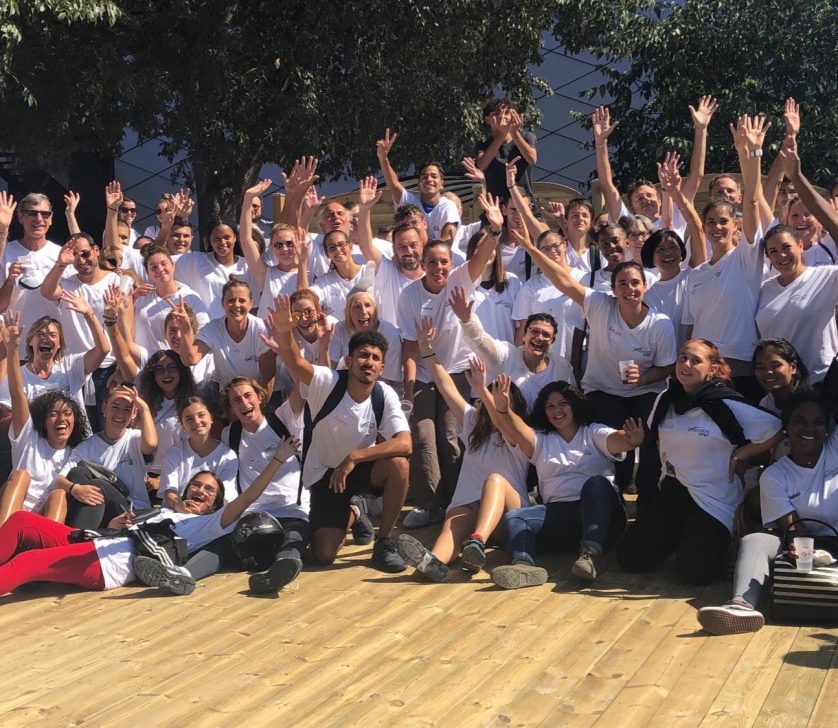 Onet joins forces with French sailor Fabrice Amedeo in his fight to protect the environment
The Onet Group deploys its energies and resources on a daily basis to help create ever healthier, safer and more reliable environments.
Our commitment to sailor Fabrice Amedeo is clearly in line with this approach and demonstrates our desire to reduce as much as possible the impact of Man on his environment.
We find in sailing and in Fabrice Amedeo's commitment the same values that have animated our family group since its creation.