Services world is driven by People. Our team of 74,000 employees is our greatest asset. We've always worked together on a daily basis to help one another and the community. Because of the size of our workforce and our many business locations, our company has a major social and societal impact.
We are responsible for creating a positive impact wherever we can. We believe that there is strength in numbers. We want to encourage our employees to embrace a culture of environmental and social responsibility.
Developing talents and skills
Our commitment
Our group is strongly committed to investing in skills development as a social responsibility. Employee loyalty and motivation are direct results of our effort to support all members of the Onet team as they grow and develop their skills.
Recognizing employee potential and capitalizing on workforce skills is central to our company's talent management strategy, which is why we place a strong emphasis on internal training through our corporate learning center.
Onet University
Onet University courses are designed to make our employees' jobs easier through skills training. The learning center has a strategic dimension in that it helps to promote a strong company vision.
Onet University was created to develop the skills of all our employees, regardless of their field of specialty or company position. Through our courses, we aim to develop leadership skills in managers, digitalize processes, contribute to the employer brand, and offer opportunities for growth outside of the company.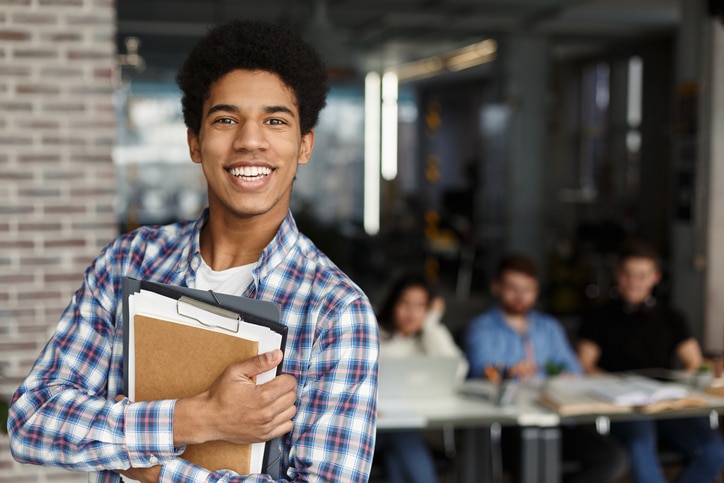 Our employees talk about it
Of course, one of the biggest challenges of getting a degree is tuition, which usually has amounts that put a strain on any student's budget. On several occasions, I almost gave up, but when I learned about the Onet Club's benefits and partnerships for employees, I immediately sought out more information and was able to access a significant discount on tuition for my master's in electrical engineering. I consider the Onet Club an important incentive program, as it provides professional and personal development opportunities for all employees
I decided to study computer engineering for five years. I wanted to enroll, but I was having financial difficulties. With the 45% discount from the Onet Club, it made it possible. Two colleagues followed me. Enrolling was quick and easy. Now we are encouraging others to participate. I really appreciated this opportunity, it will help a lot of people. My next step is to study English
I heard about the initiative in the brochure my mother brought back from the service. I was enrolled in business school, and with the partnership, I got a discount on my tuition. Thanks to the Onet Club, I have been able to easily take advantage of these benefits since the fourth semester
Promoting social inclusion
We believe that stronger companies are created when we accept and value all employees, regardless of their social or ethnic origin, gender or lifestyle choices.
To ensure workforce diversity and to favor inclusion over integration, we coordinated our diversity policies in 2019 to include men, women, youth, seniors, job-seekers from priority areas, people with disabilities, victims of discrimination, etc.
Anti-discrimination policies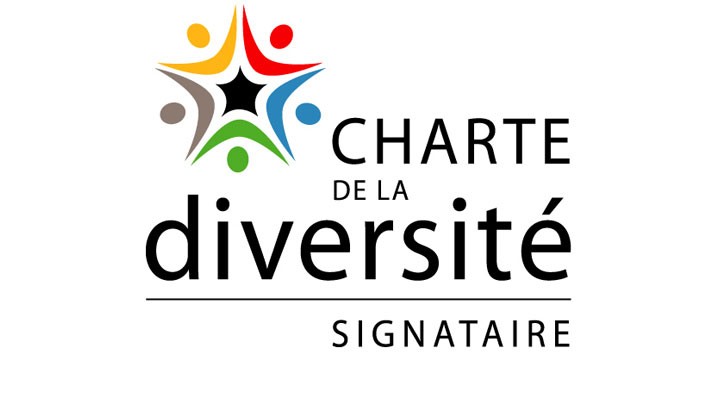 We are committed to fighting all forms of discrimination.
In 2016 we signed the Diversity Charter, a contract that condemns employment discrimination and promotes diversity.
Our recruitment processes are designed to prevent any form of discrimination. Members of our company's recruitment team receive diversity training to gain a better understanding of legislation, to become aware of the negative impact of stereotypes and to fight against all forms of discrimination.
In certain divisions, managers and onsite employees also participate in awareness and sensitivity training programs.
Our disability policy
Insertion of disadvantaged groups
Professional equality between men and women
Protecting employee health and safety
At Onet, the protection of our employees' health and safety is non-negotiable. For this reason, Onet has implemented its own risk prevention strategy. Our policies aim to establish a sustainable health and safety culture throughout the group and to become leaders in this area. Every year, an international day of awareness is organized in all the countries where Onet has business locations.
Our strategy includes measures to prevent road risks and promote eco-driving, with several key objectives: the reduction of fuel consumption, tire wear and tear, and greenhouse gas emissions, in addition to minimizing the risks of work-related accidents.
Since 2009, we've trained 6,880 employees in road risk prevention.
Other priority actions common to all group activities:
prevention of musculoskeletal disorders, the number one occupational health issue, through training provided to nearly 100 MSD prevention experts (with certification from the French National Research and Safety Institute for the Prevention of Occupational Accidents and Diseases),
prevention of psycho-social risks through awareness campaigns and specific training programs.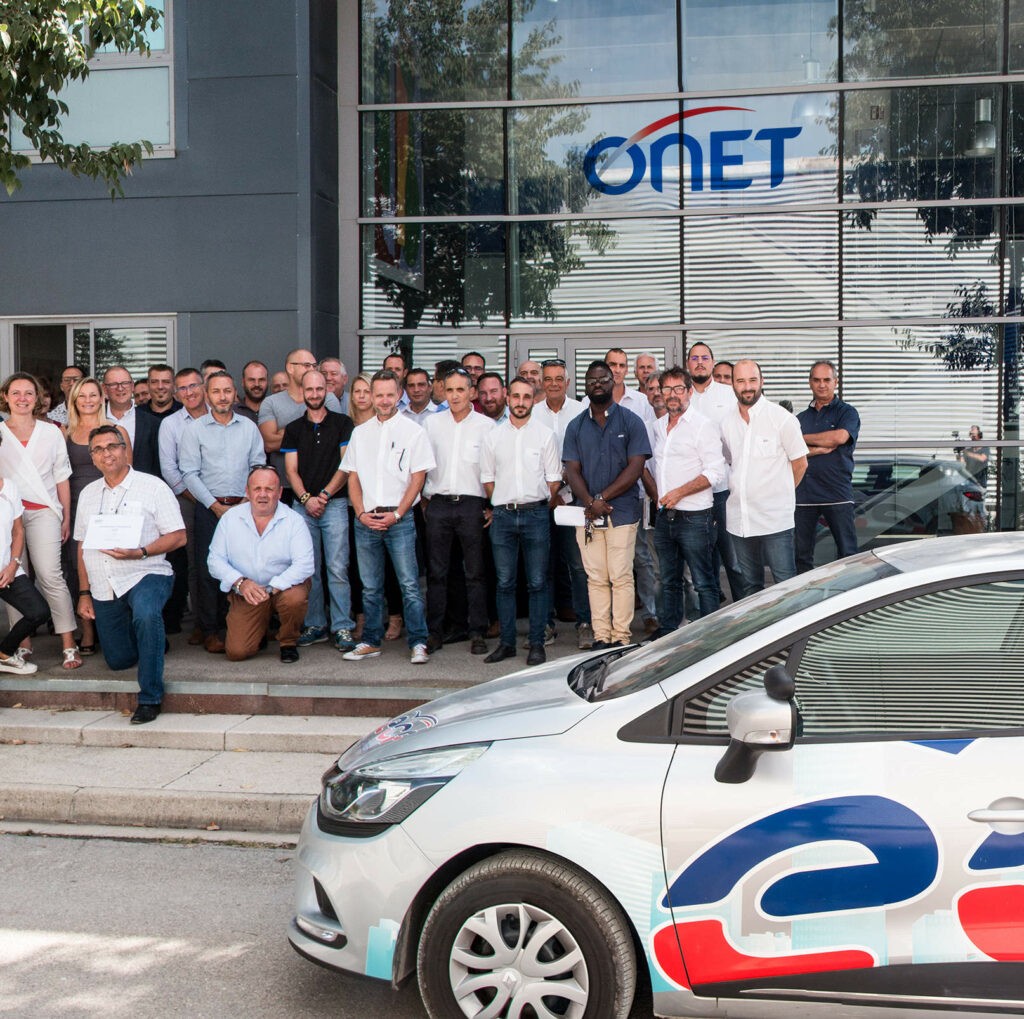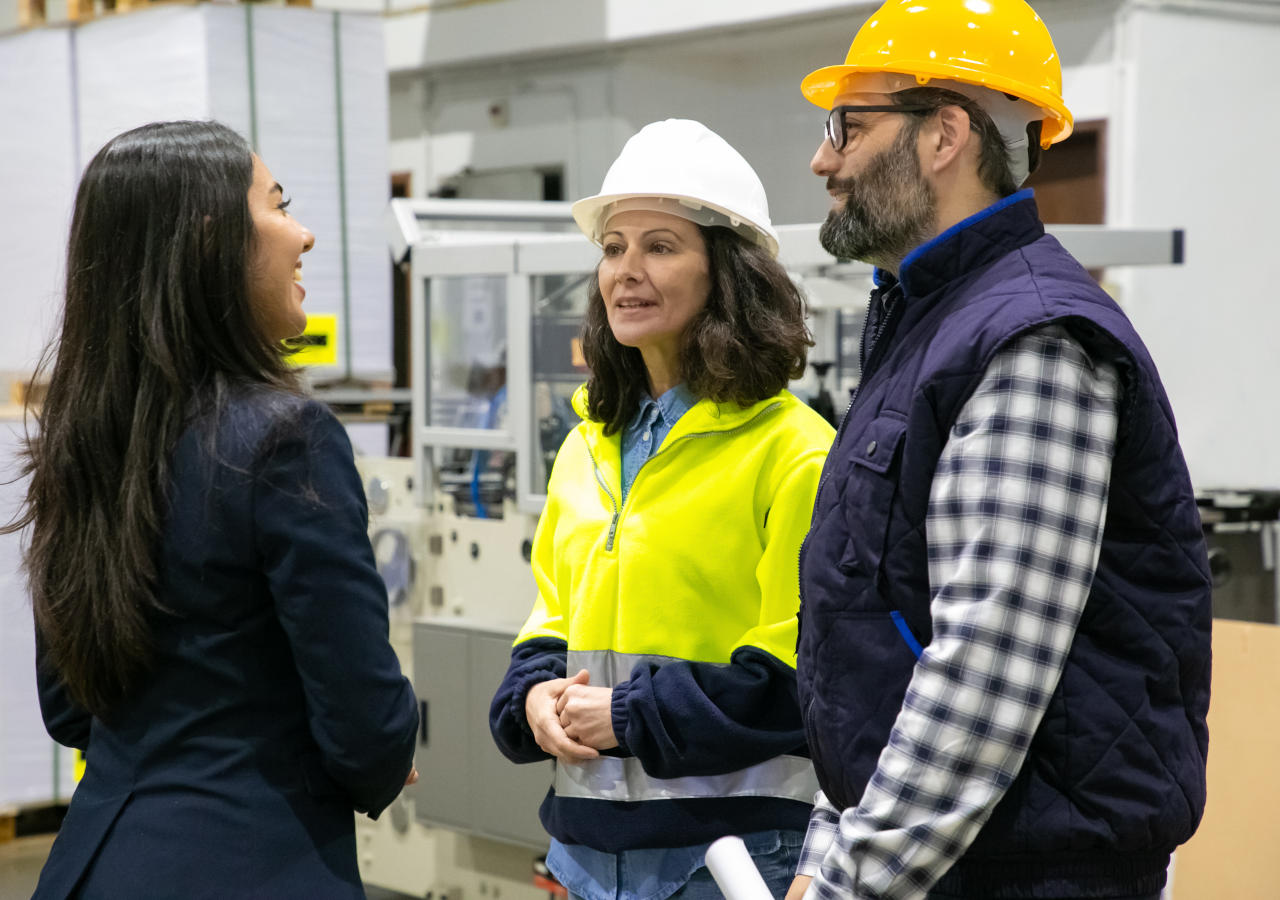 Improving working conditions and quality of life for employees
At Onet, we believe that occupational health is a priority, and that every employee should be able to do their job while enjoying a high quality of life.
For many years we've relied on two main strategiesas part of our psychosocial risk prevention policy. A toll-free hotline has been in place since 2008 to connect employees with psychologists and to provide help and support at key moments in their lives.
At the end of 2016, a more comprehensive approach to quality of life at work was implemented at the group level. It was designed to improve working conditions, foster employee engagement and improve overall company performance. As a responsible employer, Onet has spent many years investigating the impact of daytime shifts and/or continous work, among other factors, on the quality of life of our employees. Our "win-win-win" approach represents a real step forward for employees, employers and beneficiaries.
There have been many observable advantages to this strategy. The quality of our cleaning services has improved since we began to recognize our employees' work, leading to higher levels of motivation, involvement and diligence. Additionally, tasks have been optimized based on the actual use of work premises, resulting in increased responsiveness, security and privacy, as well as energy savings.