Onet Iberia's Crews Take Care of Public Area Upkeep
Public areas will be guaranteed clean only if urban real estate is well managed and disinfected. Since the start of the COVID-related crisis, Onet service operators in Spain have had the task of managing these spaces in many towns in Castile and León as well as Andalusia and have been providing support to the Spanish people in their long awaited return to normalcy.
#FOCUS ON ALMERIA
Almeria is located in Andalusia in the south of Spain. The objective for this town known for its Mediterranean coastline and seaside resorts (195,000 residents off season + 2.6 million tourists in 2019) is clear: to make its urban areas safe for the good times to come.
In 2016, Onet Iberia gets its UNE 1176 certification for playground installation, inspection, and maintenance.  The Company signs a 6-year contract with the town of Almeria to maintain the municipality's 175 playgrounds.
The three types of maintenance provided:
Preventive (weekly)
Corrective (whenever something is reported by the residents using a QR code available to them in each playground)
Functional inspection (monthly).
Thanks to the efficiency of its processes, Onet had an additional 30 areas assigned to it this year, including outdoor gyms.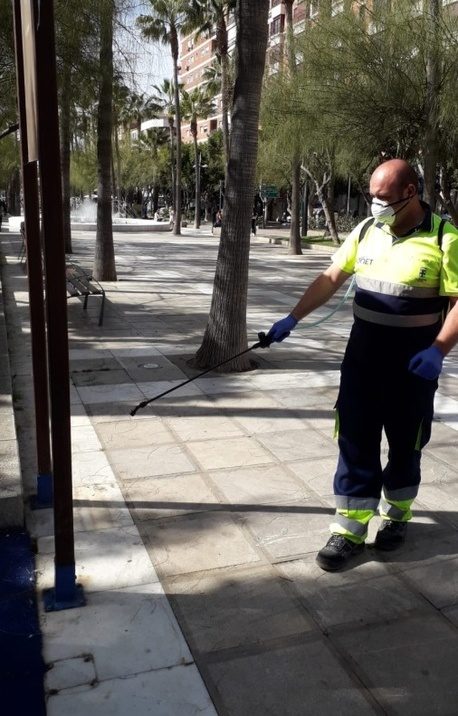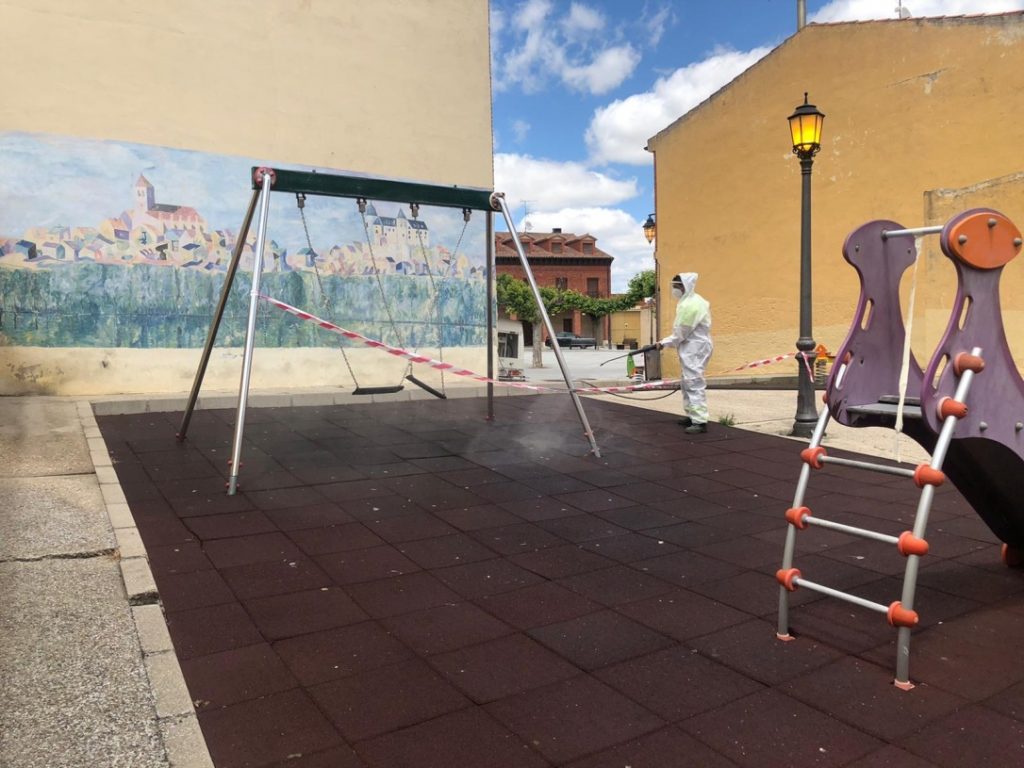 Changes After COVID-19
When a healthcare emergency was declared in Spain on March 16, over 200 playgrounds maintained by Onet in the area were closed down. In view of this, the town decides to charge Onet with organizing rounds to check seals.
Then, on May 11, the town of Almeria goes into Phase I*. Thereafter, playgrounds are sprayed twice daily. Today, all the grounds can be unlocked. In fact, a ministerial decree provides that their use be authorized after Phase III*, which is the phase Almeria is currently in.
Our Ciudades Division Director of Operations Eva Sanz shares her experience:
* The process for coming out of lockdown implemented by the Spanish Government under Pedro Sanchez is made up of 3 successive phases whereby movement restrictions are gradually lifted and various sectors of the economy are allowed to resume operations. The phasing is determined on a per-province basis, and the transition to a subsequent phase is confirmed centrally by the Government rather than by a town, a province, or an autonomous community (province being similar to a department, autonomous community being similar to a region).