Onet in Brazil:Ready to Take Off
Despite the difficult international medical and economic environment, we are staying the course and keeping our expectations of growth in 2020 for the transportation sector in Brazil, especially in the airport and public transport segments. In Brazil, we are now operating at 11 airports and are able to continue expanding in the coming months.
Our Group already operates in the country's four largest airports (São Paulo, Rio de Janeiro, Porto Alegre, and Fortaleza).
Following an unprecedented wave of privatizations, the ENAIRE (formerly the AENA, Aeropuertos Españoles y Navegación Aérea), the Spanish agency responsible for managing airports in Spain as well as the country's air traffic, put itself forward and won the contract to manage six airport terminals in the north-east of Brazil.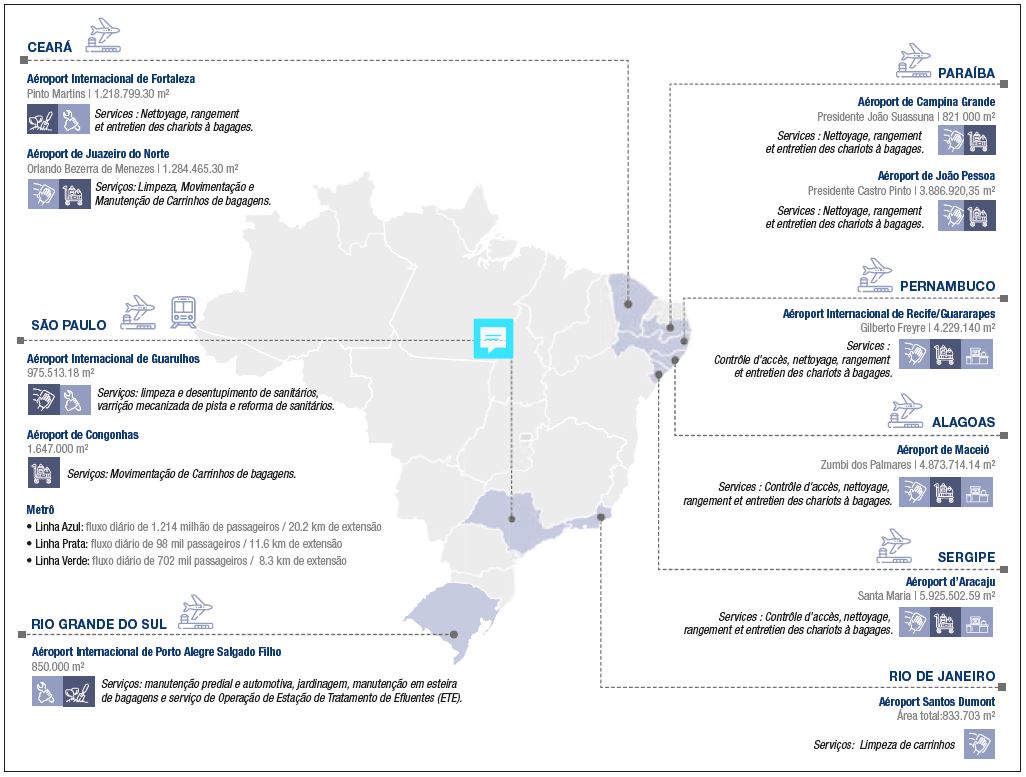 Onet Takes Charge of Cleaning Services
It has entrusted us with the cleaning and disinfection services as well as with the sorting and the maintenance of baggage carts at these six airports.
These domestic airports alone account for 6.5% of the country's air traffic, handling a total of 13,800,000 passengers in 2019.
We operate both in the passenger terminals and in the cargo areas.
New Services and Techniques
The new services and techniques vary from airport to airport depending on contractual scope and evolve based on customer requirements. Thus, at the São Paulo Guarulhos International Airport we operate airside to clean the tarmac using machinery. In 2020, we signed a contract with the São Paulo Congonhas Airport to look after and clean baggage carts.
We also provide building, pool vehicle, and baggage conveyor maintenance, and gardening services at two of the airports operated in Brazil by the Fraport Group: the Fortaleza Airport in the State of Ceará and the Porto Alegre Airport in the State of Rio Grande do Sul. The latter also uses our services to maintain its effluent treatment plant.
Onet Propreté et Services Well-Established in Brazilian Airport Sector
We now have 11 customers in the Brazilian airport sector using over 6,000 personnel. New prospects may emerge in light of a new wave of privatizations in 2021: 22 terminals will be auctioned off in the southern, northern, and central regions.