Onet is us, and why not you!
Join our Group and become one of our employees
United under the motto "Closer, stronger", join our team of men and women who share strong convictions and values: listening, respect and boldness!
Our 71,000 employees work every day to be useful to others, to the community, to make daily life more pleasant and simple for everyone…
Joining Onet means joining a company where people are at the heart of the service business, and where you will be supported in your career path by sharing experiences and developing your skills.
In France, find all our offers on our Welcome website. Find all the links to recruitment sites for other countries on our Talents page
A Group committed to employment
Because we know that our businesses are essential and indispensable to the functioning of our societies and the betterment of life for all, our mission to create ever healthier, safer and more reliable environments has taken on even more meaning in the face of the current health crisis.
Our Group, which is committed to society, plays an important role as a proactive employer on the subject of employment, particularly for young people.
We have set up initiatives with several organizations such as Nos Quartiers ont du Talent, an association that promotes the professional integration of young graduates with a bachelor's degree or more who live in priority neighborhoods, Energie Jeunes, which aims to encourage students to stay in school in priority education schools, and the Télémaque Institute, with which we have signed a partnership agreement and which offers middle school students from priority education networks (formerly ZEP) the opportunity to be sponsored by employees in order to build cultural support programs in their free time. We also publish all our eligible job offers on the 1jeune1solution.gouv.fr website, which aims to find permanent employment solutions, work-study programs and internships.
In 2021, from April 6 to May 21, we also took part in an initiative designed to promote access to employment: the Challenge Alternance et Stages, which aimed to create "matches" between candidates' resumes and recruiters' offers!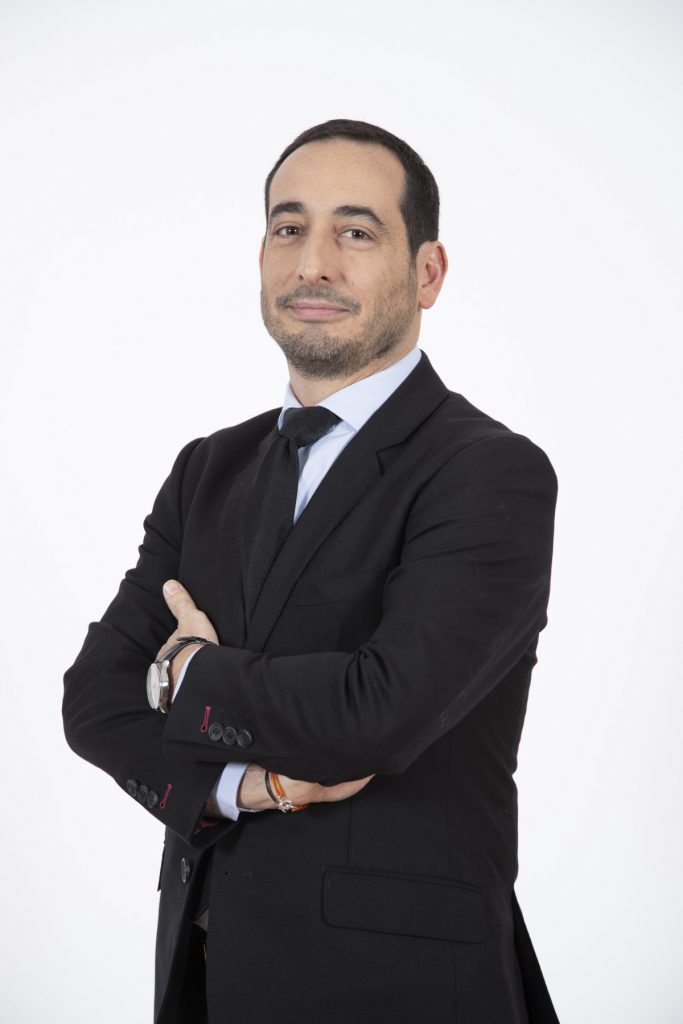 From June 21 to July 2, 2021, we took part in the 2nd edition of the E-Forum Déclic at the Espace Mapp.
As a partner of Espace Mapp, a group of large companies in the South of France united by the desire to capitalize on best practices and innovation in HR, in a vision of "Human Resources without borders", we are committed to supporting our graduating students in their job search.
This fully digitalized e-job fair offered several highlights: e-workshops to prepare for an effective job search and learn about job search assistance and support, e-presentations, virtual stands of Espace Mapp member companies, an online round table with the Human Resources Departments of these companies, as well as job opportunities.

Onet offers a wide range of jobs for young people
With a range of more than 800 professions, we offer talented individuals wishing to join our Group many career opportunities. We recruit from the CAP (vocational training certificate) to BAC +5 in the fields of cleaning and associated services, security, reception, airport services, engineering and nuclear services. Every year, we welcome 5,000 new employees on permanent contracts and 4,700 of our employees are under 25 years old. We offer a wide range of professions and our policy of internal mobility and skills management enables everyone to progress and train for the desired position.
The professions represented within the Onet Group are as follows:
Engineering professions:
Methods and process engineer,
Logistics engineer,
Nuclear safety engineer,
Mechanical engineer,
Calculation engineer,
On-board electronics engineer,
etc.
Business professions:
Research Manager,
Business manager,
Key account manager,
Sales representative,
etc.
Management" professions:
Team leader,
Site manager,
Operations Manager,
Project manager,
Branch manager,
etc.
Support functions:
Management Controller,
QHSE Manager,
Recruitment Officers,
Community Manager,
Product Manager/Marketing Department,
CSR Project Manager,
Communication officer,
etc.
Training and support for everyone
We invest in the skills of our employees so that our expertise is constantly improving. This enables our employees to evolve, grow, develop, improve their performance, and encourage motivation and loyalty by identifying their potential.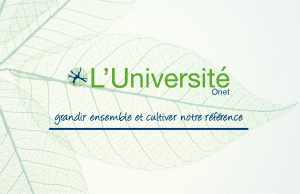 We capitalize on our talents by training them internally through our Onet University, in order to develop the skills of all our employees, from workers to managers, by providing, among other things, specific training courses leading to a diploma or by making available a dedicated Onet Learn application.
We are also committed to helping young people grow, those who will be the talents of tomorrow.
That's why we're focusing on apprenticeships, which are one of the ways we can encourage young people to discover our businesses and pursue a career in them.
In 2020, nearly 2% of the Group's employees were on work-study contracts, professional contracts or from employers' groups for integration and qualification (GEIQ). That same year, there were 11,560 employees under the age of 35 in the Group (compared with 21,703 employees over the age of 50 – out of a total of 71,000 employees – i.e. 16%).
In 2021, the Group will have more than 500 work-study students. "Apprenticeship is a way of developing talent for positions that are in short supply, and Onet offers young people the opportunity to join a major Group that will enable them to progress," says Pierre Cerdan.
Employees share their experiences at Onet
Discover what our employees have to say through their testimonies in our "Our employees talk" series.