Road Safety: a Daily Commitment
Work-related road safety days designed to prevent exposure to hazards during work-related travel, were held between November 16 and 20 of last year. Traffic accidents are the top cause of fatalities at work. Thus, it is essential for us always to raise our co-workers' awareness as part of the policy of Leading Onet in Risk Prevention.
Committed for Our Employees Alongside Road Safety
At the end of 2016, we signed the national corporate appeal for work-related road safety, making 7 major commitments to make employees' work-related travel safer:
Limit telephone calls at the wheel to emergencies only
Require employees not to travel while under the influence
Require the use of seat belts
Refuse to accept going over the legal speed limit
Include rest when calculating travel times
Promote training in road safety and eco-driving
Encourage two-wheeled vehicle riders to use better gear (for long-distance travel). With over 70,000 employees and a fleet of 8,000 vehicles of various types (4,000 light vehicles and large goods vehicles), it is essential that we develop plans and actions to protect them and raise their awareness.
Thanks to our commitment, the Executive Director for Development and the Representative for the prevention of road hazards and ecomobility have been members of the Government Commission on Road Safety since January 2020.
Leading a Road Risk Prevention Initiative
An actual road risk prevention initiative has been ongoing since 2009.
To do this, the Group appointed a Representative for the prevention of road hazards and ecomobility. This appointment made it possible to introduce educational tools, harmonize practices, and hold training sessions on prevention and skill refreshers.
In over 10 years, these road risk prevention sessions have helped train over 7,000 employees. Historically, this training has always been conducted on simulators.
In 2018, half-day training sessions in real situations on the road were used to raise awareness of factors in road safety and eco-driving, thanks to a partnership with the "Ecole de conduite Française (French Driving School)."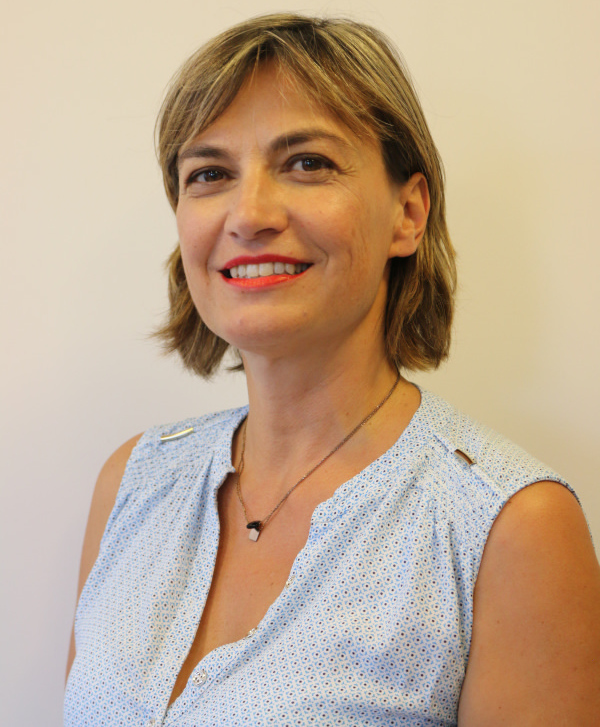 "Eco-drivers are a good defensive drivers because they are attentive to all the clues on the road", explains our Road Hazard Prevention and Ecomobility Representative Nathalie Da Silva.
This year, because of the COVID-19 pandemic, e-learning modules were put online to maintain good driving practices.
"Initially, employees were fairly skeptical that there would be an interest in spending 90 minutes on road hazard prevention. Very soon, the first employees trained voiced a favorable opinion on the relevance of this training. Today, prevention is part of the corporate culture. "Feedback on this training is extremely positive", emphasizes Nathalie Da Silva.
Our employees also have at their disposal Group intranets with a lot of information on road hazard prevention.
To formalize these best practices, we hold the annual Leading Onet in Prevention day. This is the big event enabling us to consider health prevention as the priority factor that is part and parcel of our corporate culture. Different seminars are offered to our employees:
Accident simulation (bike/car crash test at 30 kph)
Seminars on vision and musculoskeletal disorders (occupational health)
Seminars on inflating tires, topping off fluids, etc.
Other initiatives are also put in place to follow through on and highlight our commitment:
Signing a partneship charter with CARSAT South-East
Making our fleet greener by offering a questionnaire to serve as a decision-making aid based on vehicle usage
A carpooling site for our employees in partnership with Blablalines
Examining lessons learned, analyzing them for prevention
Since 2019, we have been holding follow up "safety coaching" sessions at the Group's 15 most "accident-prone" agencies. There has been a 44% reduction in the number of accidents involving our vehicle fleet. The positive effect that the coaching has had on behaviors on the road also helped reduce fuel consumption.
We have also put in place at all our agencies an accident analysis sheet based on a debriefing following a traffic accident, which enables us to understand and to analyze the various situations.
Environmental Sustainability Challenges Through a Road Hazard Prevention Policy
As stated above, we are currently working on making our vehicle fleet greener.
We are following through on our environmental commitment by having electric and/or hybrid vehicles available from our corporate pool.
We analyze the needs of our employees to give them guidance and provide them with a vehicle that suits their usage patterns.
As a result of having put in place our fleet policy and frequent vehicle upgrades, over 71% of our fleet has an emission rate of under 120 g of CO2 per km.
Our drivers, trained in eco-driving as they are, are also recording a reduction of 68 g per km on their counters.