The Onet Responsible Development Committee: Bringing beautiful CSR projects to life!
For over 20 years, we have been particularly attentive to the impact of our activities on the world around us. Our commitments are real and are reflected in concrete actions decided and implemented at the highest decision-making level of the Group. To this end, a Responsible Development department is dedicated to steering the CSR policy.
How are this policy and its strategic orientations defined?
This is the role of the Onet Responsible Development Committee. Find out more about this governance body, which is essential to the realization of our company's impact.
A cross-functional and sustainable committee
In order to lead the Responsible Development approach and provide a response adapted to the challenges of our business, we have set up a cross-functional organization for all our activities since 2002: the Responsible Development Committee.
Historically, it was created to define and share strategic orientations in terms of CSR. This mission is still true today, when the committee meets once a quarter. It ensures its follow-up and makes arbitrations if necessary. The Committee is also regularly called upon by the Group's Executive Committee, in particular to validate budgetary items in relation to the CSR objectives set.
The Responsible Development Committee is chaired by Elisabeth Coquet-Reinier, Chairman of Reinier Holding, and led by Laurence Grillet-Acerbo, Onet's Responsible Development Director. Within this organization, we rely on all the Group's departments and businesses.
Detecting the projects of tomorrow
The committee's mission is to select and implement CSR projects within the Group. Through its expertise, this committee is able to develop internal CSR projects in anticipation of future regulations.
Each year, this committee meets to study and select new ideas and projects based on several criteria.
For a project to be tested and/or deployed, it must respond to a more virtuous approach on the social, societal or environmental level while combining economic or competitive performance criteria.
In order to serve our ambition of being a company with an impact, we prioritize projects that cut across our various businesses. We are very keen to prioritize actions whose benefits can be shared by different activities within our Group.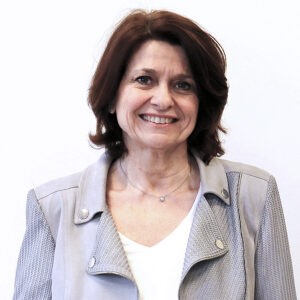 From strategy to operations: an organization that makes projects happen
Once this selection has been made, our Responsible Development Committee hands over to dedicated project committees.
There are five of them, each with a specific area of expertise such as inclusion, mobility, waste management, etc.
They are limited in time and are led or co-lead by the CSR department and a functional or business team.
Their main mission is to structure and secure processes by reviewing the existing situation.
They identify the areas for optimization and the players who will then be responsible for the deployment phases.
The results obtained provide data for the Responsible Development Committee. It is important to work on the levers of change to make a project successful.
Once the project has been made reliable, it is the Group's departments that deploy and implement it on a daily basis.
#FOCUS: MAJOR PROJECTS
Over the past five years, major CSR projects initiated by the Responsible Development Committee have been launched.
This is notably the case for the management of our WEEE with OLINN or Biogistic.
These two projects meet both our selection criteria and two of our CSR commitments.
Indeed, for a project to be selected, it must meet at least two of our commitments (either social, societal, environmental or economic).
Waste electrical and electronic equipment: OLINN, a partner with the same values
We looked for a responsible partner to recycle and reuse our waste electrical and electronic equipment (WEEE). OLINN is an adapted company, employing disabled people for at least 80% of its production staff.
It is also committed to respecting the confidentiality of the data entrusted to it, as attested by the Blanco certification for the erasure of equipment data.
Finally, it is doubly ISO 9001 (quality) and ISO 14001 (environment). Since 2017, we have therefore entrusted them with the management of this waste.
In 2018, we set up a test phase to find the most efficient method for the removal of our WEEE.
The solution has now been deployed nationwide for the Group (nearly 450 branches in France). This has enabled, for example, the collection of more than 5 tons of IT equipment in 2020.
Biogistic, from ambition to reality
FEP CSR Award 2021
It was for Biogistic that our Group was awarded a prize by a jury of stakeholders at the 7th CSR Awards, organized by the Federation of Cleaning Companies. Initially developed in 2018, Biogistic is a cleaning solution that offers an efficient and sustainable cleaning service.
Without irritating substances or volatile organic compounds (VOC), this environmentally friendly process allows the reuse of containers, controlled dilution, rapid biodegradability and optimization of the supply chain to reduce C02 emissions related to transport.